How To View Our Lino Options
Winston Homebuilders offers three different Lino Options for your home.
Rain Dance LX-153    |    Walnut LX-326    |    Nightfall LX-286
To view our Lino options board, click on the image below. To see a close up image of each lino option, click on the gallery beneath this board.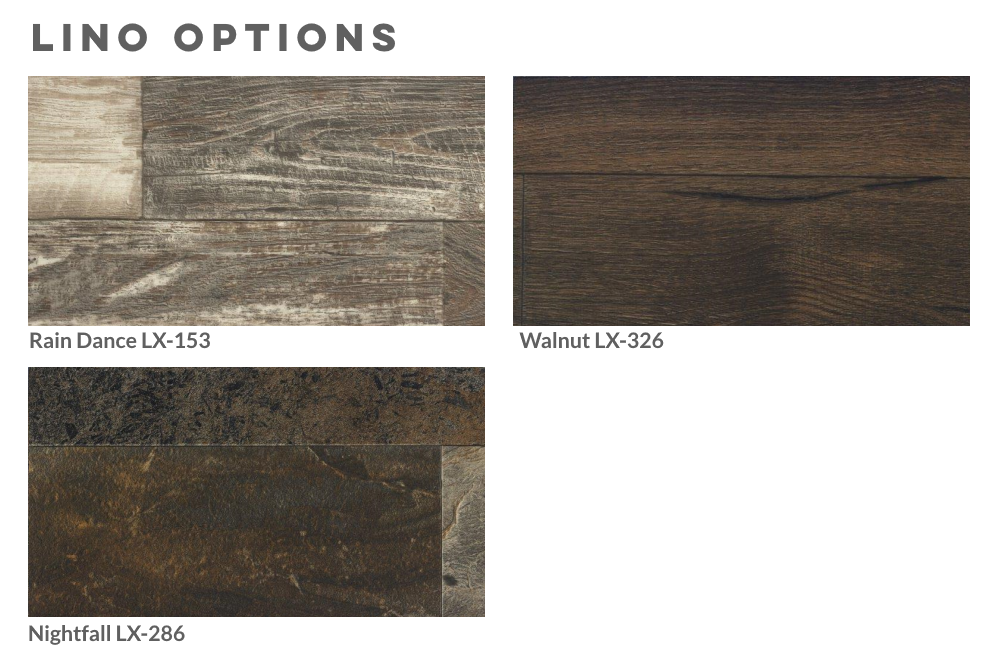 Lino Options Gallery