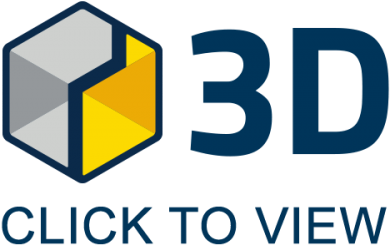 How to View the 3D Tour of this Model
Use the 3D tour above to walk your way through the home model. If you are using a laptop or desktop device, use your mouse our touchpad to walk through the home. You can use the small lightly shaded circles to move through the house as well. Just click on the lightly shaded circle to move to the next vantage point. Use your mouse or touchpad to rotate your view 360 degrees.
If you are viewing a 3D tour with your iPhone, Android phone, or other smartphone device, just use your touchscreen to work your way through the space. Again, you can use the small lightly shaded circles as handles to move to a new vantage point in the house.
To provide a fuller view, click the small arrow in the top left corner where the model name and model number are listed. The name and number plate will retract out of view.